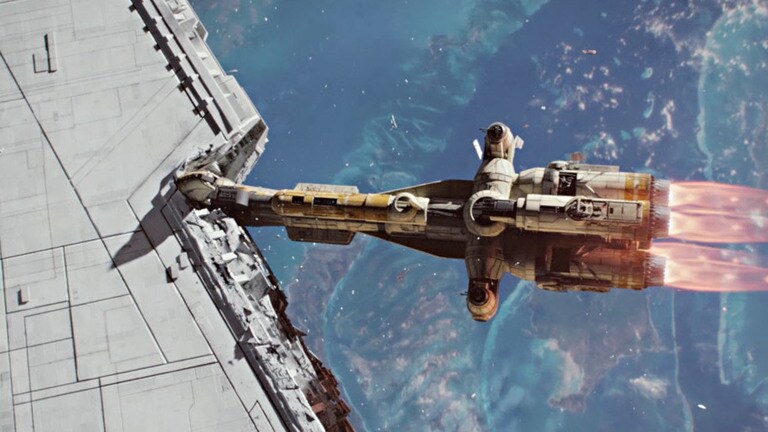 It's been almost a month, but I'm finally getting around to breaking down my fairly pitiful performance at
Island Games
. Spoiler: I hate Hammerheads.
The Hammerhead pocket carriers didn't work for a number of reasons. First of all, Hammerheads live and die by speed adjustment to refine their attack angle. Having to spam squadron commands
and
keep a token makes that impossible without a Pelta bringing Entrapment Formation. Adding Cracken I thought would help, but ended up being far worse. Hammerheads just don't like sustained speed 3. The speed inflexibility itself isn't the entire problem, though. It would be something manageable if the Hammerhead was a little more durable.
However, the Hammerhead has proven to me that it is ludicrously fragile. If you hated on the Raider, you better be piling on this thing. The redirect is a bit of a cruel joke with such poor shielding. The lack of redundancy also hurts. The CR90 feels considerably more durable mainly because of the redundant evades. Unless you get really lucky at long range, the CR90 is going to cancel a die. The single accuracy at long range isn't as much of an ask, so my Hammerheads rarely got to use their evades.
I could work with either of these problems, but not both. I probably won't touch Hammerheads for a while, but rest assured it will not be as carriers ever again. Three games was more than enough. I might be willing to try a TFA wolfpack with ERs and OEs or maybe a group of TFO wolfpack with just ERs. I'm not keen to try the Scout version because the CR90 flies so much better for marginally more points.
The second problem with my Island Games list was Nora. I'm not sure the X-Wing swarm puts out enough ship damage to begin with (more on that in a second), but I'm certain Nora does not do 17 points worth of enhancement. Her ability doesn't trigger reliably enough to boost damage against ships in a meaningful way. Back when I could use double BCC to fish for crits, that might have been a different story. Now, though, I think I would rather have Dutch to ensure I win the squadron fight.
I should note this is the third time I've tried an X-Wing swarm. I'm 4-4 with it. Two of those lists were pretty flawed, so I'm curious how I would do if I went to a more orthodox method of carrier support. The old problem was durability, which is laughable now that Biggs is in the mix. The question now is whether they can do enough damage against ships on their own. Thanks to my heavy work schedule, I'm getting behind in testing out my closet of bonkers ideas, but here's another one to add to the mix:
X-Wing Swarm Reboot (400/400)
============================
Assault Frigate Mk.II B (72 + 44)
+ General Dodonna (20)
+ Flight Commander (3)
+ Flight Controllers (6)
+ Electronic Countermeasures (7)
+ Gallant Haven (8)
MC30c Torpedo Frigate (63 + 25)
+ Ordnance Experts (4)
+ Assault Proton Torpedoes (5)
+ H9 Turbolasers (8)
+ Admonition (8)
GR-75 Medium Transports (18 + 8)
+ Bomber Command Center (8)
GR-75 Medium Transports (18 + 7)
+ Toryn Farr (7)
GR-75 Medium Transports (18 + 2)
+ Comms Net (2)
Biggs Darklighter (19)
Jan Ors (19)
Wedge Antilles (19)
"Dutch" Vander (16)
4 x X-wing Squadron (13)
Fighter Ambush
Most Wanted
Superior Positions